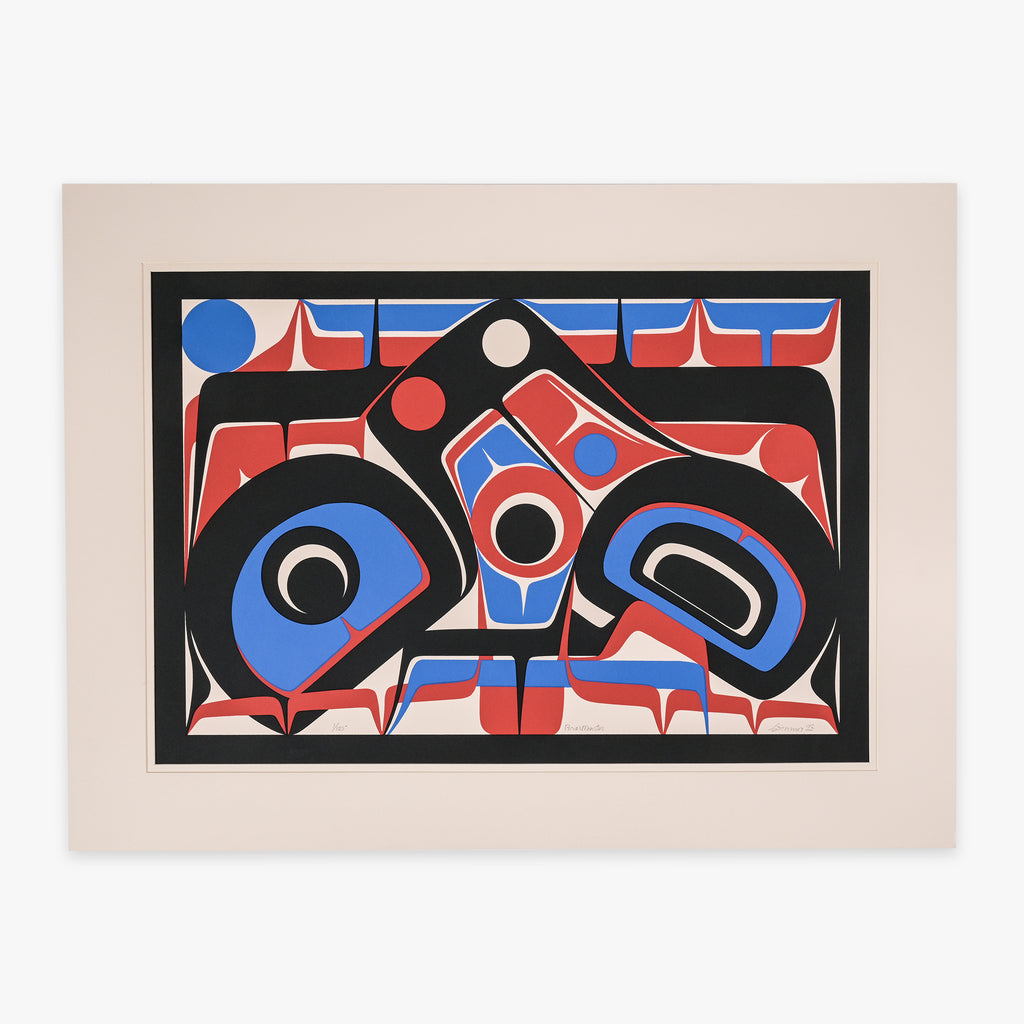 River Monster - Limited Edition Print
SOLD
22" x 30"

1992
Edition of 125
1 copy available
"In the 1970's the artist created a series of non-figurative/abstract paintings on mahogany plywood. Four of the images - Killer Whale, River Monster, Canoe, and Ravens in Nest, were produced as serigraphs."

-MOA Online Catalogue
This print is part of Lattimer Gallery's From the Archives: Vintage Prints from the Northwest Coast show, taking place online from March 25th-April 8th, 2023.
Artist Biography and Additional Work