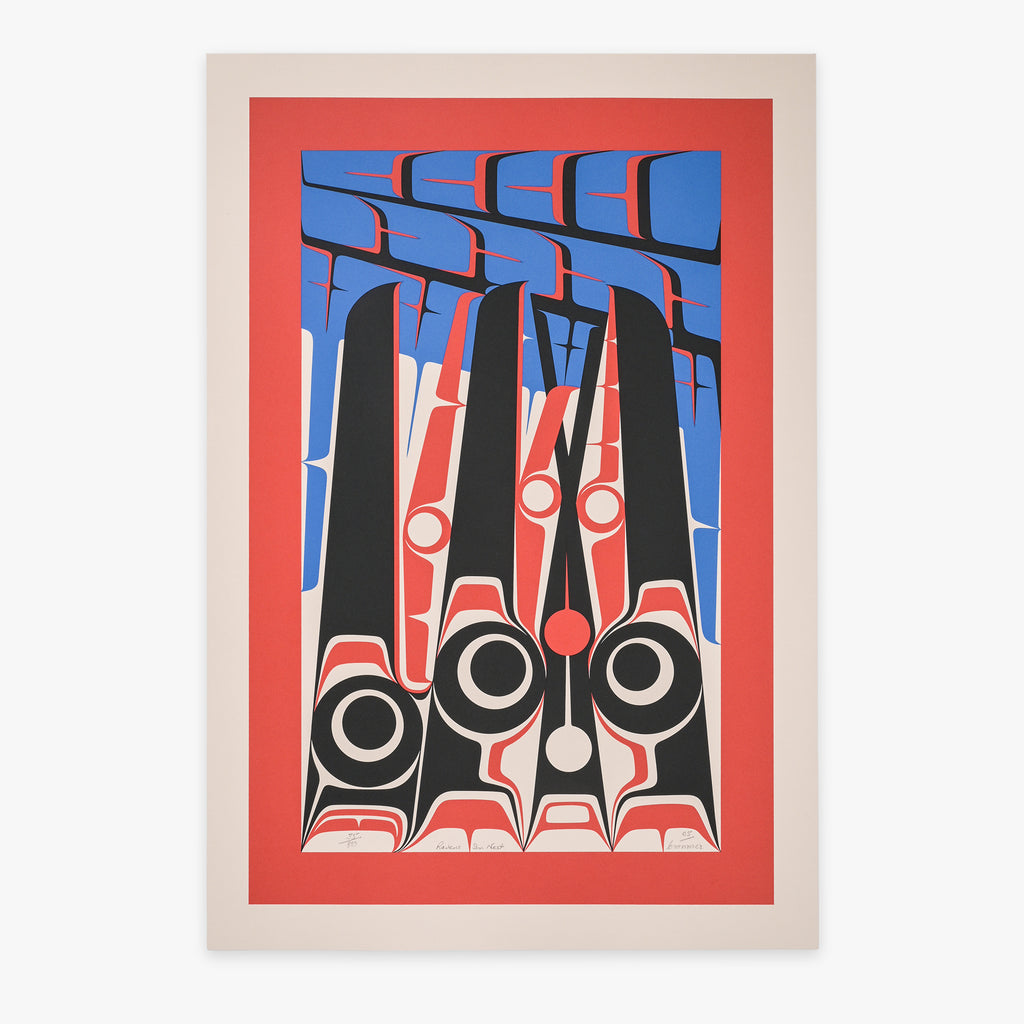 Ravens in Nest - Limited Edition Print
30" x 21"
2005
Edition of 80
3 copies available
"In the 1970's the artist created a series of abstract paintings on mahogany plywood. Three of the images - Killer Whale, River Monster, and Canoe-- were produced as serigraphs. Ravens in Nest is the fourth in the series to be produced as a print (in a series of 80), specifically to raise money for the artist when he was suffering from cancer toward the end of his life."
- MOA Online Catalogue

This print is part of Lattimer Gallery's From the Archives: Vintage Prints from the Northwest Coast show, taking place online from March 25th-April 8th, 2023.
Artist Biography and Additional Work