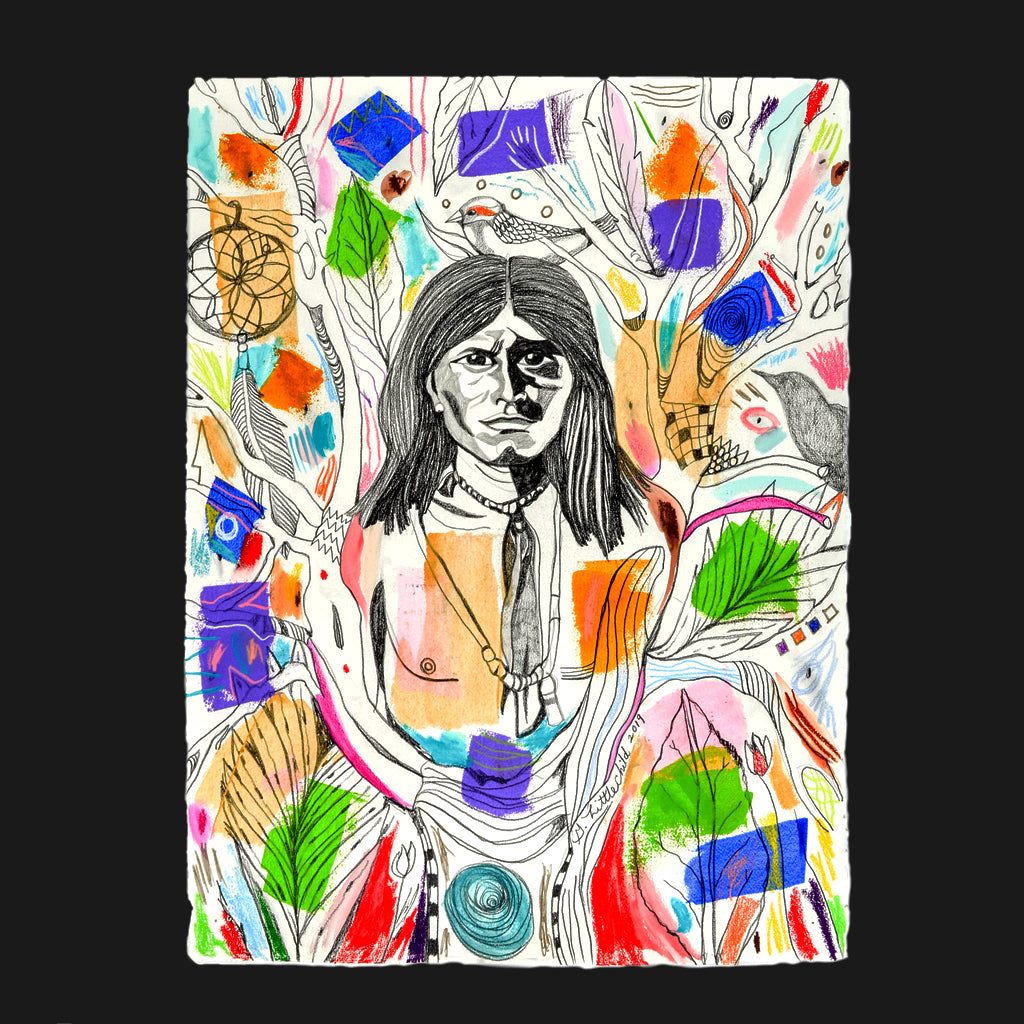 Mother Earth's Melodic Love - Mixed Media on Paper
SOLD
Tree Spirit Man and Mother Earth's Melodic Love
30" x 22 1/2" x 1 1/2"
Framed: 37" x 29" x 2 1/2"
Comes framed
"Mother Earth provides us food, shelter, air, and water. We are so interconnected to the land and each other. When First Nations pray we say "All my relations" and this means you and I…no matter what our skin tones are or religious backgrounds are. We are one, not separate entities."

-George Littlechild
Artist Biography and Additional Work