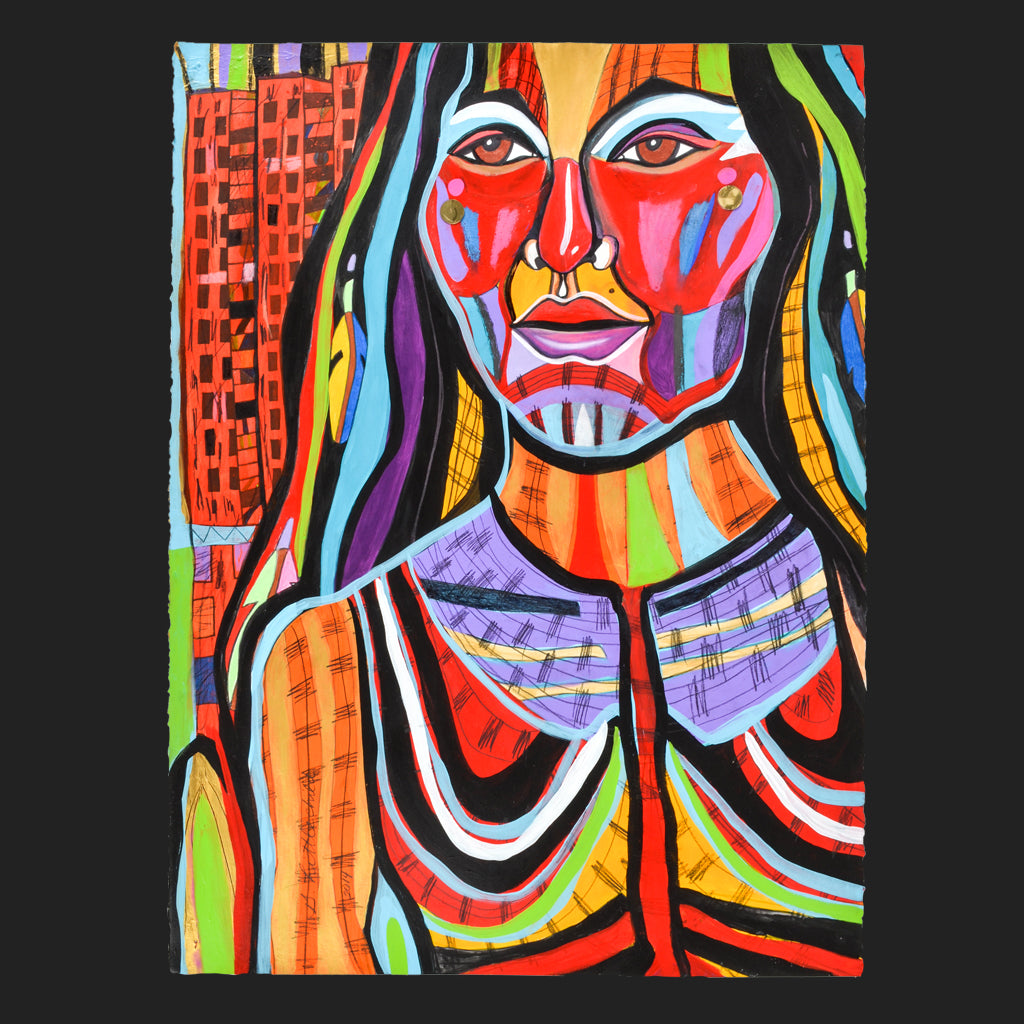 Murdered and Missing Women #2 - Mixed Media on Paper
SOLD
Murdered and Missing Women #2, the Worn, the Tired, and the Desperate
30" x 22 1/2" x 1 1/2"
Framed: 37" x 29" x 2 1/2"
Comes framed
This piece will remain on display at the Museum of Vancouver from October 5-19, 2019.
"Remembering those who have disappeared or have been found murdered, in cities/towns and Provinces, across this Nation. MMW is a National epidemic that must be stopped. More awareness must take place in order for the legal system to take these crimes seriously. These are our relations: sisters, aunties, cousins, daughters, and granddaughters. We must never give up searching for those missing and murdered."

-George Littlechild
Artist Biography and Additional Work