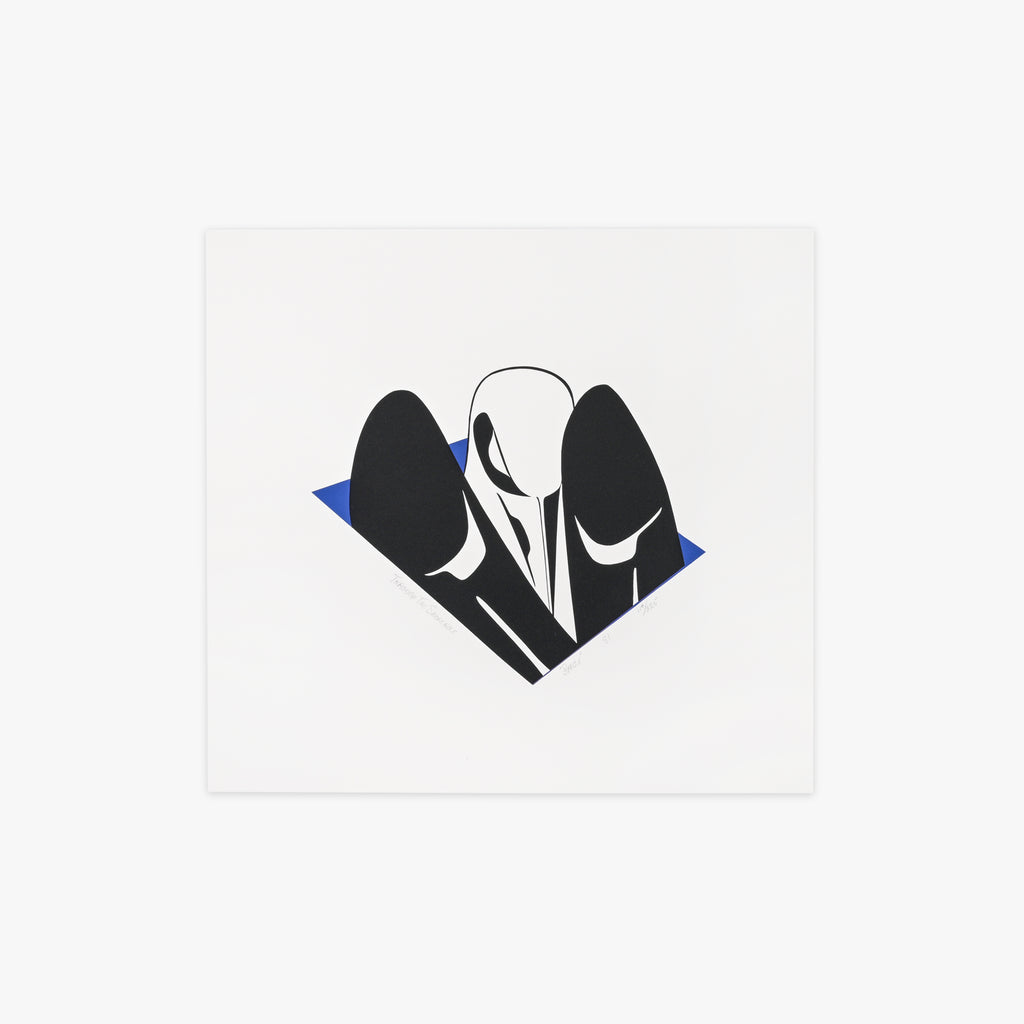 Through the Smoke Hole - Limited Edition Print
13" x 14"

1981
Edition of 225
1 copy available
"Raven, the main character in Northwest Coast mythology, is credited with bringing light to the world. Raven, having discovered that the great chief in the skies owned the sun, made a plan to steal it. Transformed into a cedar leaf, raven was swallowed by the great chief's daughter. Soon after she gave birth to a son. The boy grew quickly, and since he was the great chief's grandson, was allowed to play with the sun, which was kept out of reach in a box. One day while playing with the sun, raven transformed back to bird form and flew out of the smoke hole, thus bringing the sun to the world."

- MOA Online Catalogue
This print is part of Lattimer Gallery's From the Archives: Vintage Prints from the Northwest Coast show, taking place online from March 25th-April 8th, 2023.
Artist Biography and Additional Work