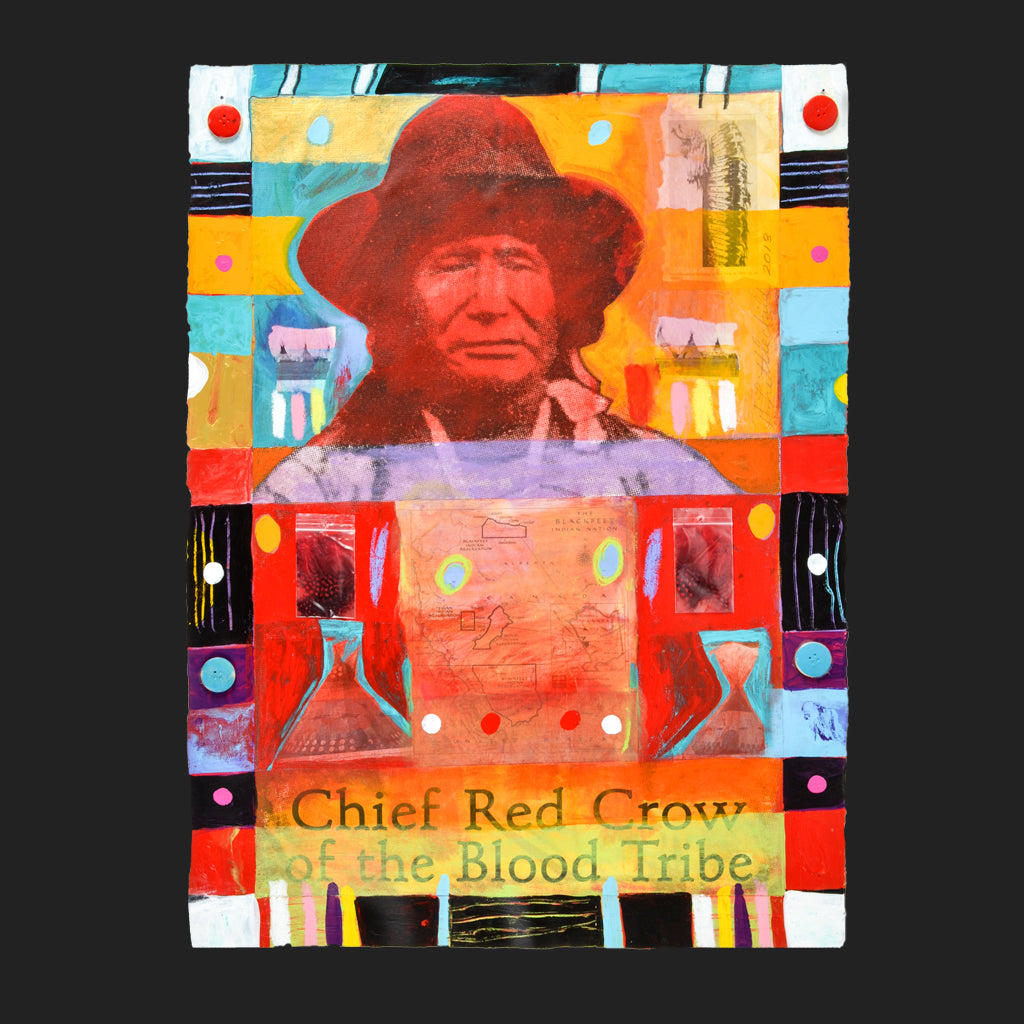 Chief Red Crow of the Blood Tribe - Mixed Media on Paper
SOLD
30" x 22 1/2" x 1 1/2"
Framed: 37" x 29" x 2 1/2"
Comes framed
"I created a mini series to honour First Nations Chiefs of Alberta. One of these was Chief Red Crow, of the Kainai/Blood First Nation of Southern Alberta. Like all Chiefs, his ability to lead his people was a huge asset. Traditionally he would have been groomed by the Elders, and as is often the case his position was one of heredity that bore him into a place of leadership. The Blood Reserve is one of the largest land bases in Kanata/Canada."
-George Littlechild
*Donated to Langara College
Artist Biography and Additional Work