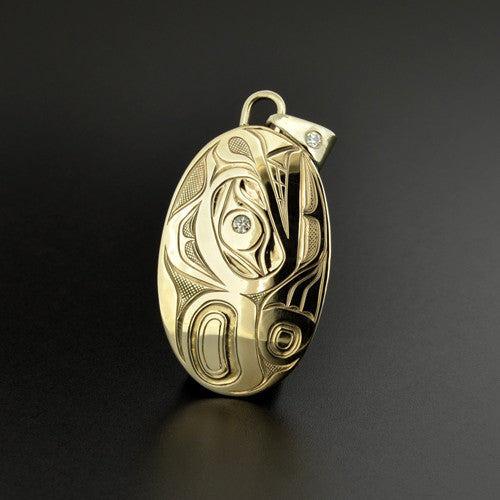 Bear - 18k White Gold Pendant
SOLD
1 3/4" x 7/8" 18k White Gold with Diamonds.
Approx. $900.00 CAD.
Can order similar piece from the artist. 4-6 weeks to order. Contact the gallery for details.
Considered the elder kinsman that teaches the legends and dances, the Bear is a symbol of strength and is always respected and treated as a high-ranking guest.
Artist Biography and Additional Work