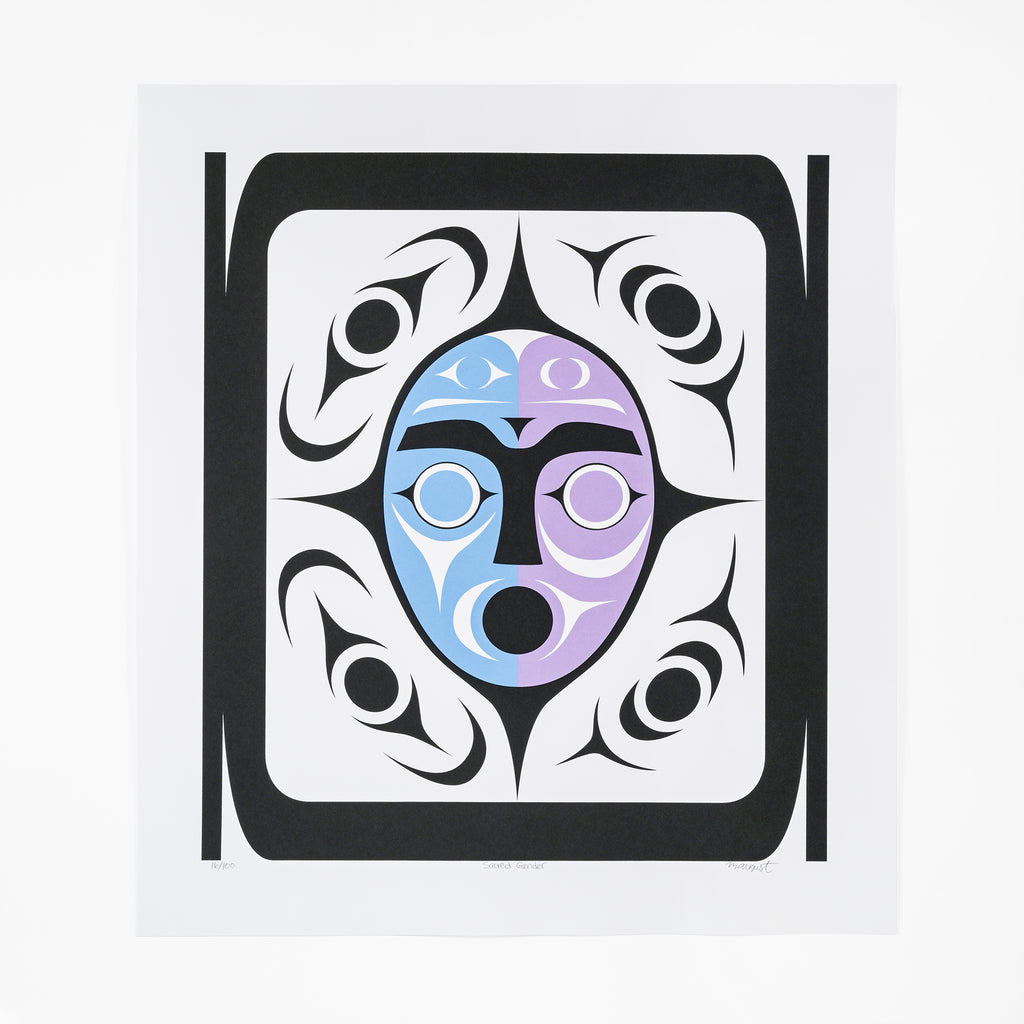 Sacred Gender - Limited Edition Print
24 1/2" x 21 3/4"
2023
Edition of 100
"Sacred Gender is symbolized by Two-Spirit people within Indigenous cultures in North America. Two-Spirit people embody the perfect balance of a male and female spirit. Today, the Two-Spirit term is best described to (self) identify gender variance, or being queer and gender queer to name a few. In community, their role's are ceremonial and may vary anywhere from being shamans, to dream interpreters, artists to weavers and much more. Their role in society is a gift that is nation to nation specific.
Overall, this print edition symbolizes the resurgence of Two-Spirit figures of our communities, may the viewers of this print be illuminated by its significant meaning."
Artist Biography and Additional Work