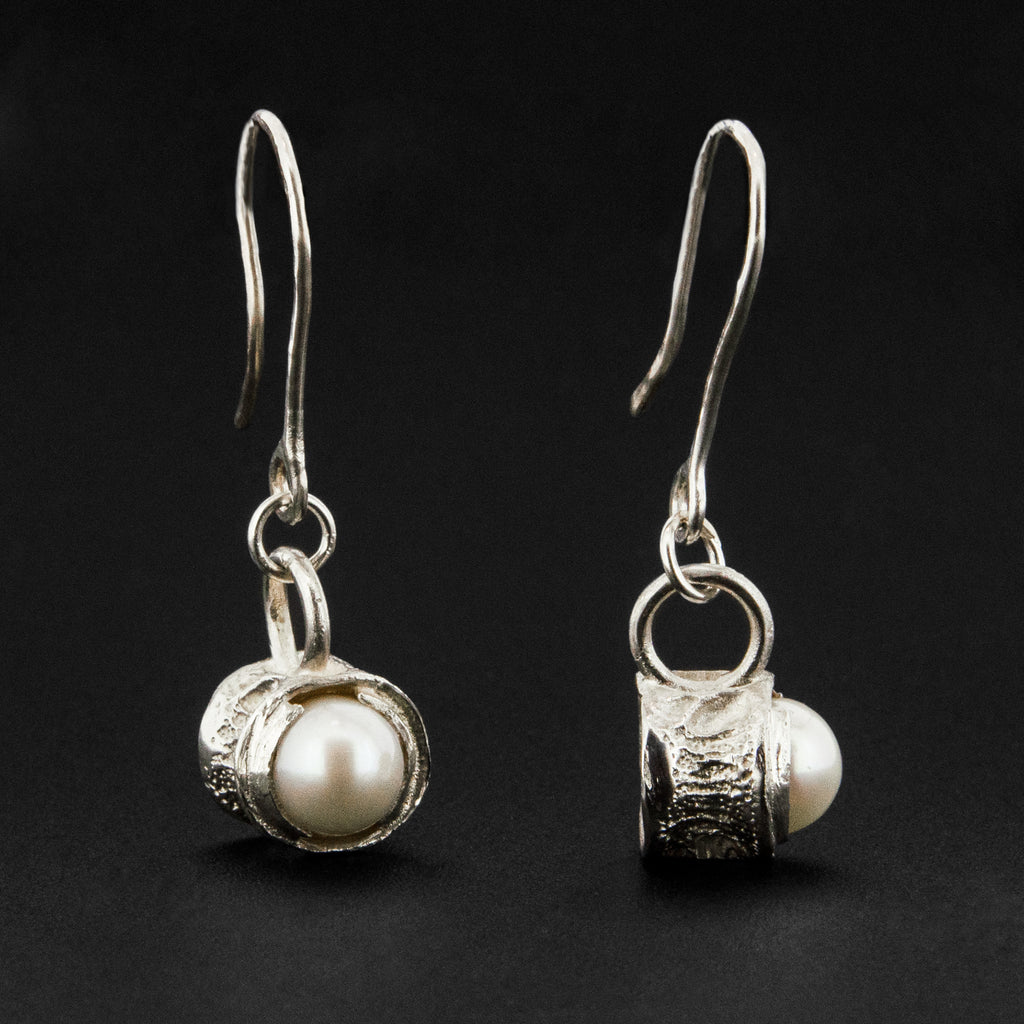 Salmon Vertebrae - Silver Earrings with Pearl
SOLD
1/2" x 7/16" dia.
Pearl earrings with silver salmon bones and handmade findings.
The Northern custom of returning the salmon bones to the river is both to show respect and ensure the return of the salmon. The silver Salmon vertibrae were developed as an organic long-term process. After catching a salmon on the Ksyeen River, Morgan collected a few of the vertebrae and cleaned them and dried them in the sun. She was eventually able to do nature casts, and then figured out how to prepare them in silver to be used for different types of jewelry. The lengthy process of cleaning and grinding out holes in each piece allowed her to keep the incredible texture and uniqueness of each vertebrae. It took seven years from catching the fish until completion.
This piece was originally created for the exhibition 'Cycles: Themes of Renewal in Northwest Coast Jewellery' at Lattimer Gallery between September 18 – October 2, 2021.
Artist Biography and Additional Work