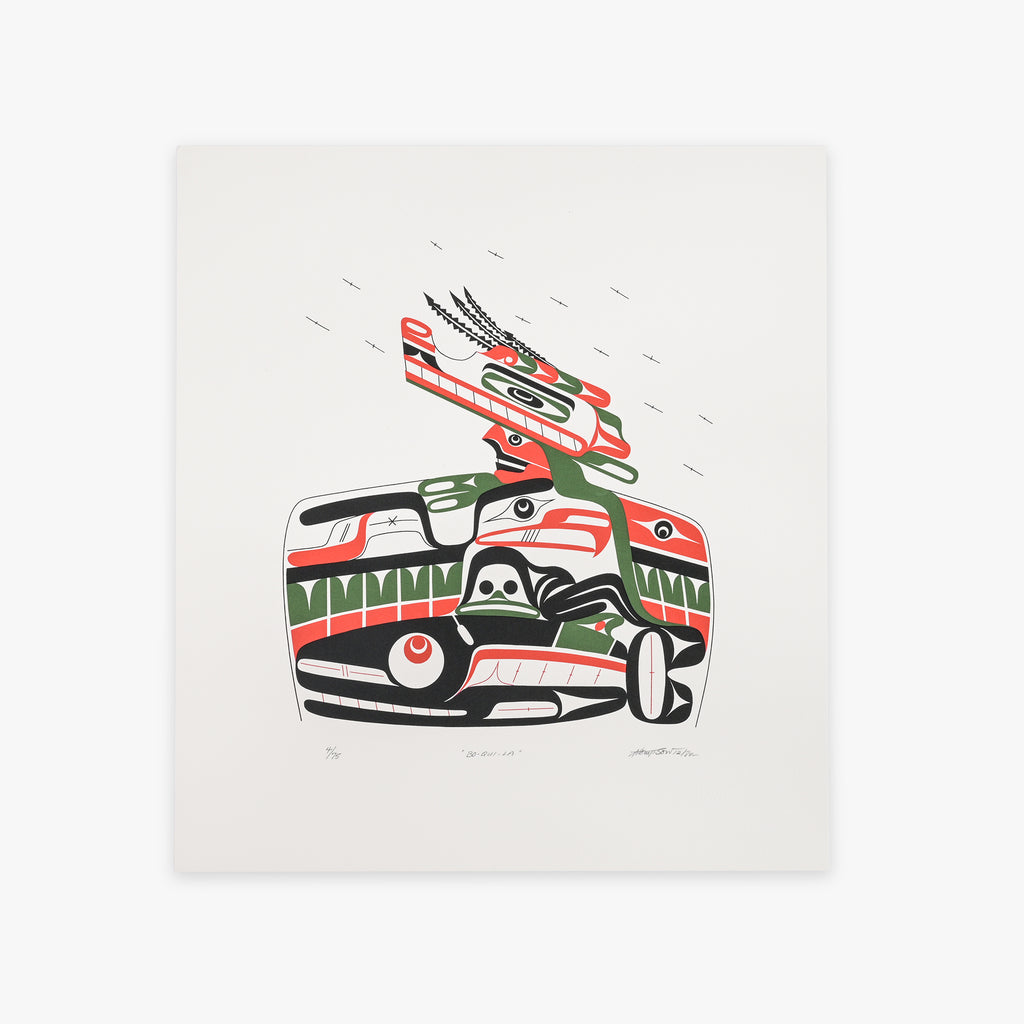 Bo-Qui-La - Limited Edition Print
19" x 17"
1982
Edition of 75
2 copies available
This print is part of Lattimer Gallery's From the Archives: Vintage Prints from the Northwest Coast show, taking place online from March 25th-April 8th, 2023.
Bo-Qui-La (also Boquilla or Bukwila or Bukʷi·la·) was a Dididaht Whaling Chief and he is depicted here carrying a whale as the ultimate offering. Art Thompson also carved a 15-foot-tall welcoming figure of Bo-Qui-La in 1997 which now stands in front of Lansdowne's Wilna Thomas Cultural Centre in Victoria.

Artist Biography and Additional Work