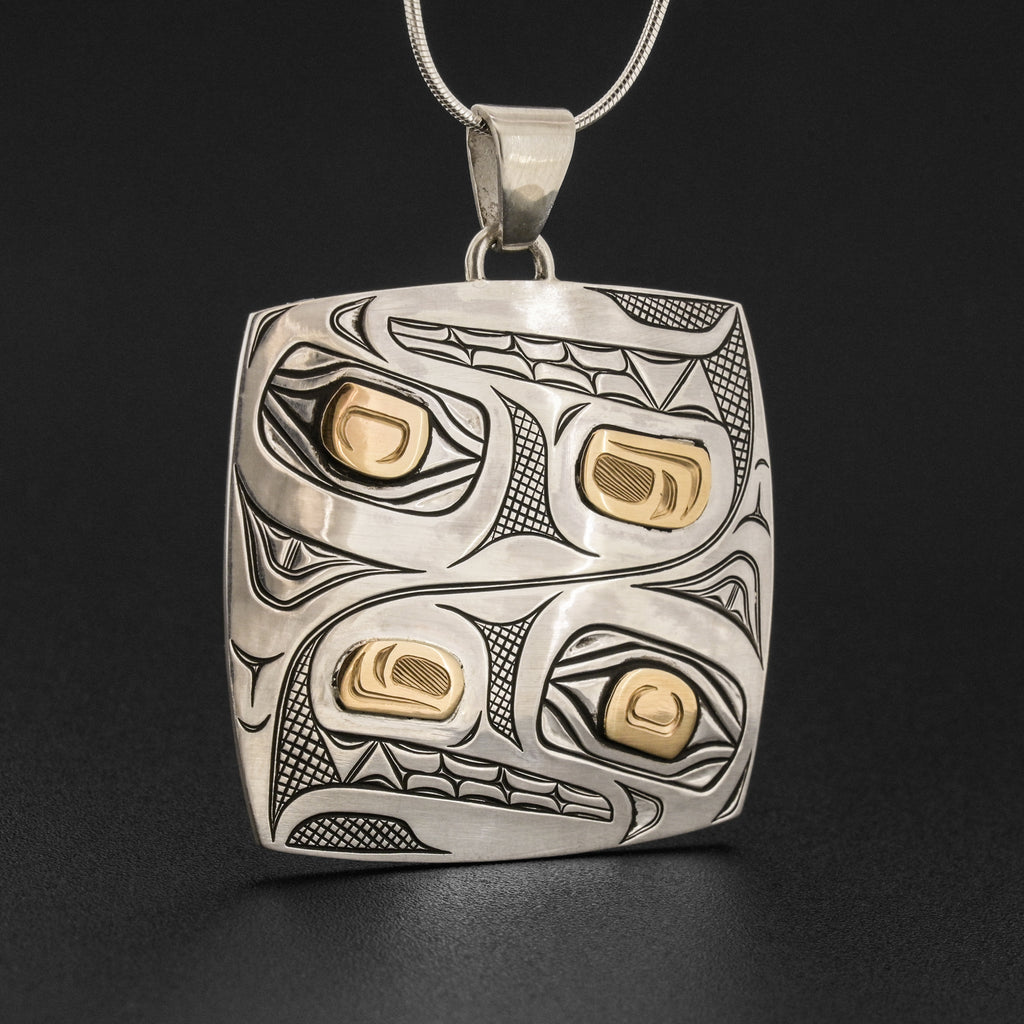 Bear Mother - Silver Pendant with 14k Gold
1 7/8" x 1 1/2"
Chain not included.
This piece is part of the exhibition 'Growing Together: Themes of Nurturing in Northwest Coast Silver Jewellery' held at Lattimer Gallery between September 22 - October 6, 2023.
"The Bear Mother legend is a story of parental love and self-sacrifice. Many years ago, a chief's daughter was taken by the bears to live in their village. She married the son of the chief of the bears, & they had 4 children. One day, her brothers found the village and came for her. Her husband offered his life, if his children would be spared. The woman returned to her people & the children were raised in the bear village."
-David Neel

Artist Biography and Additional Work